EMA MAN OF THE YEAR 2018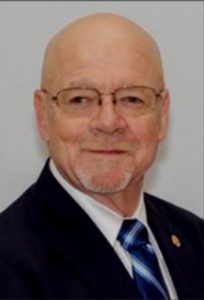 National Senior Vice Commander Dennis Nixon, of China Spring, Texas, is a combat-wounded
veteran of the Vietnam War. After medical retirement from the Marine Corps
in 1970, Nixon became a DAV national service officer—also one of DAV's first
national area supervisors—and dedicated 36 years to helping his fellow veterans obtain the
benefits they earned.
Since retirement, Nixon has continued to serve as a volunteer, assisting in the certification
training of department and chapter service officers, as well as mentoring service officer
apprentices in the national service office in Waco, Texas.
Nixon has served in various leadership capacities at both the chapter and department levels,
including adjutant. He currently serves as the vice chairman for DAV's board of directors. He
is also the judge advocate for the Department of Texas. He has served on the National
Executive Committee and was a member of the DAV Charitable Service Trust board of
directors. A life member of Chapter 20 in Fort Worth, Texas, Nixon has been active in DAV for 44 years. He is seeking election to higher office.